The managing committee of the Congregation decided to extend the existing convent building at Mudichur to enhance the facilities for the sisters. The opening ceremony of the first floor building was held on 24th June, 2015.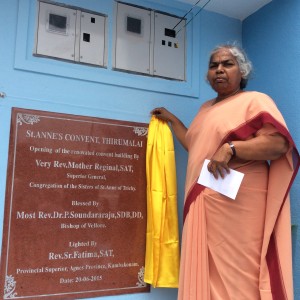 Rev. Fr. Agustine Devadass, Parish Priest of Mudichur, Fr. Innacimuthu and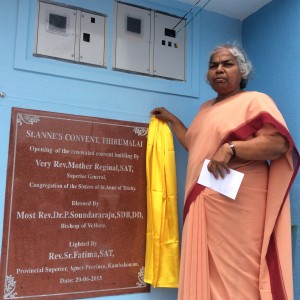 Fr. John from Claritian Congregation celebrated the Holy Eucharist and blessed the building. Very Rev. Mother Reginal, Superior General opened the new building.
Rev. Sr. Fatima, Provincial of Agnes Province of SAT, Kumbakonan attended the function as chief guest. Rev. Sr. Catherine proposed the vote of thanks.