NEW DIALYSIS UNIT IN COHAJ HOSPITAL, KAMESWARAM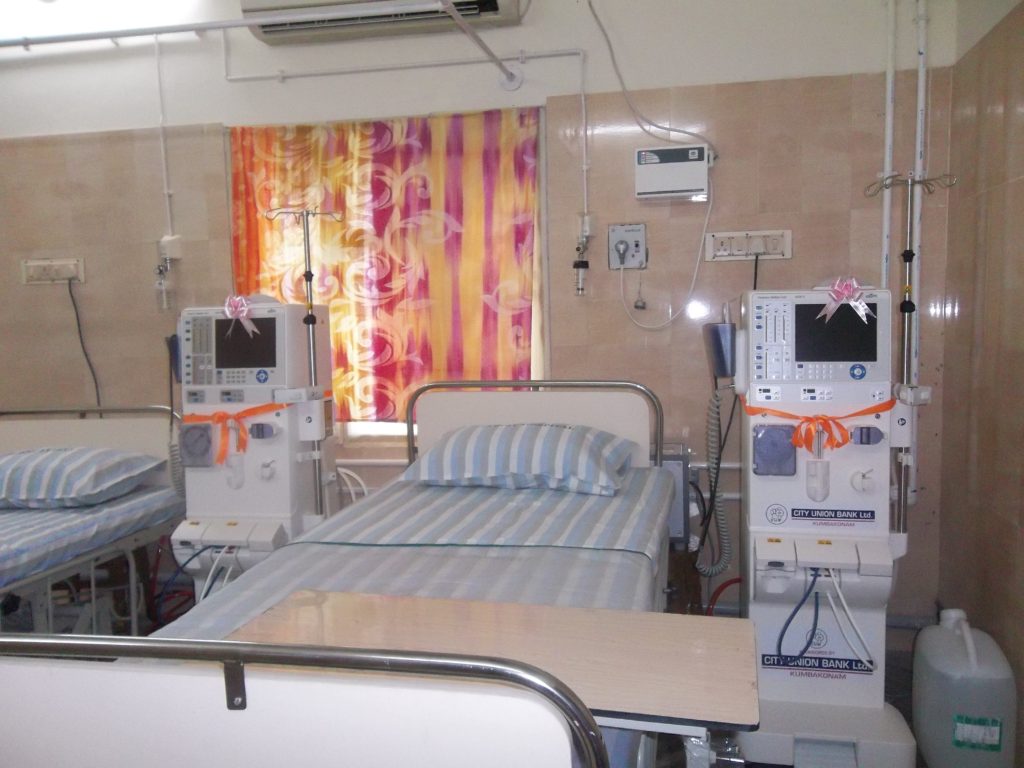 A new centre for Dialysis Unit was opened at COHAJ Hospital, Kameswaram on 05th October, 2016 by Rev. Sr. Reginal, the Superior General. A dialysis machine by the Congregation and another by the City Union Bank were donated to the centre. The Lion's Club and City Union Bank officers did the arrangements.
The Lion's Club officers, Bank Managers and Rev. Mother Reginal delivered Presidential Address. The Rector of Velankanni Basilica and the Parish Priest of Thiruthuraipoondi offered special prayers and blessed the Dialysis Unit. Rev. Sr. Dr. Fransiscal took many efforts for the functioning of this Unit.