November 21, 2022
"This was done by the lord what a wonderful sight it is." (Psalm 118:23)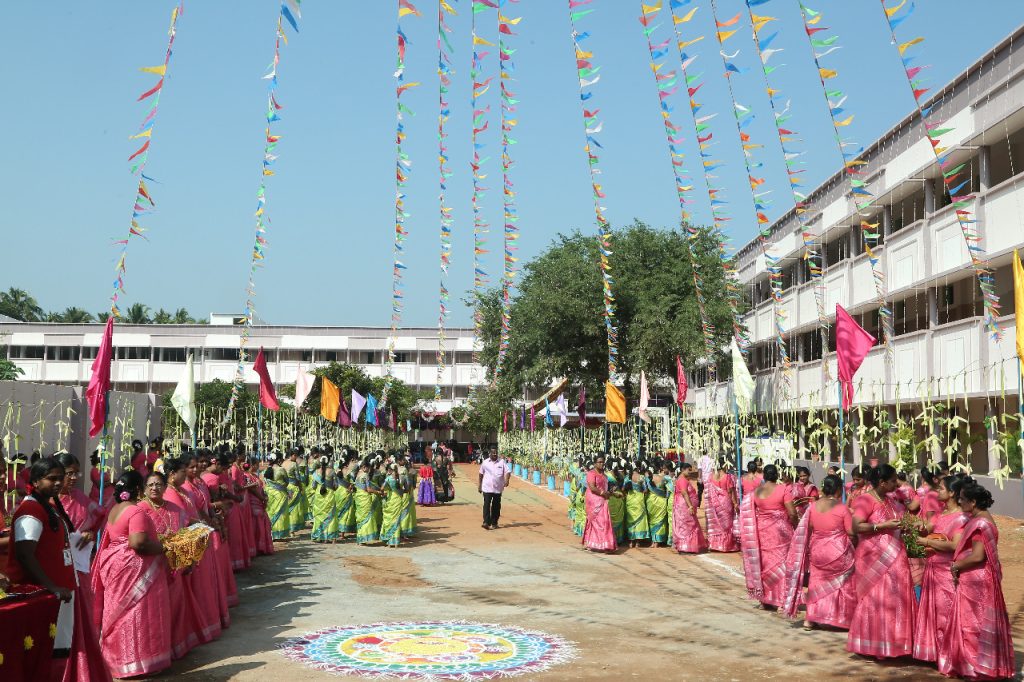 Standing gigantically at the bottom of The Western Ghats, at the scenic splendours of Cumbum valley where the Mullai Periyar, the clouds and the hills mingle together pleasantly for us, the pinnacle of our amazing success is the new building of St.Agnes Girls' Hr.Sec.School. In 1910 the seed was planted as the evening school with 60 girls which expanded in 1926 as an upper primary school with 116 students, grew up as a high school in 1964, and flourished as a higher secondary school in 1989 shining now as an excellent school. Due to the increasing students' strength, there was an extreme need for a new and modern building with all the facilities. Hence, the foundation stone was laid on 31.01.2017 in the presence of Superior General Rev.Sr.Reginal.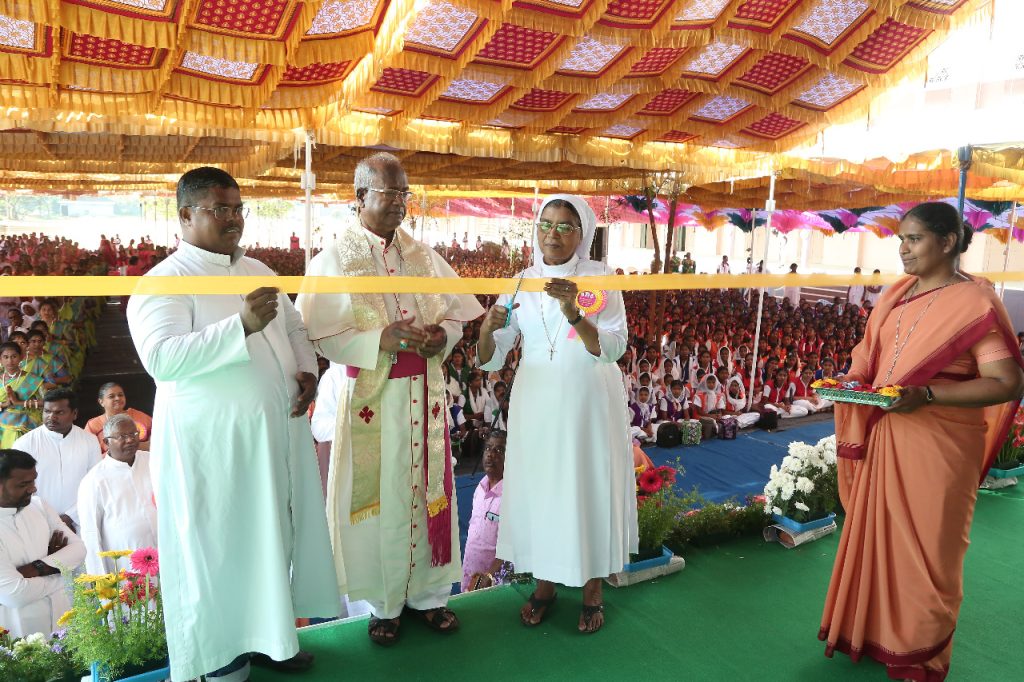 By God's grace after five years the blessing ceremony of the new building of St. Agnes Girls' Hr.Sec.School was organized on 23.11.2022. The girls through a beautiful welcome dance welcomed the Most Rev.Dr.Antony Pappusamy, The Archbishop of Madurai, Superior General Rev. Sr. Reginal, Provincial Superior Rev.Sr.Maria Antony- Maria Province of SAT, General Councillors and all the sisters, Priests, brothers and all the eminent guests. Superior General Rev.Sr.Reginal exposed the inscription and inaugurated the new building. Archbishop of Madurai The Most Rev.Dr.Antony Pappusamy blessed the new building. All the eminent guests lighted the lamp. A grand Eucharistic celebration with priests took place with the main celebrant The Archbishop.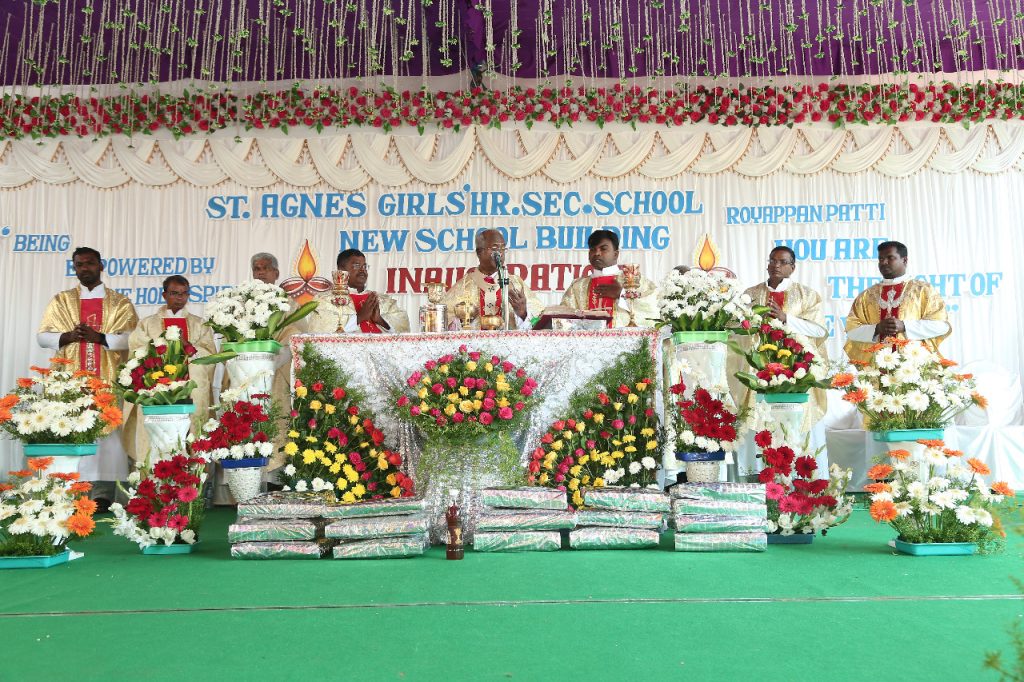 Holy Eucharistic celebration followed by there was an eye-catching cultural programme. The Correspondent and the Headmistress of St.Agnes Girls' Hr.Sec.School welcomed all the people by offering shawls and gifts to the eminent guests. The girls gave a fantastic mime show depicting the early history of the school and through various dances the girls made all the guests experience unspeakable joy in their hearts. This historical event came to end with the grand lunch.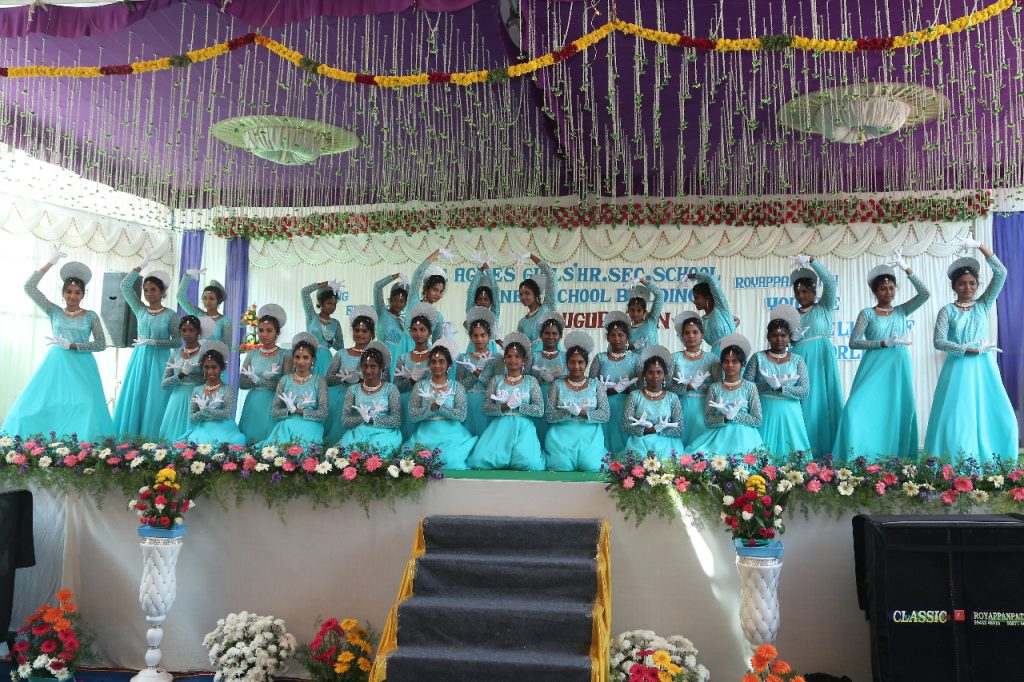 Secretary General