September 17, 2015
Agnes Province of SAT-Family Day
Grateful for the past; Hopeful for the future; Joyful for today
kumbakonam
We fixed the date and arranged our tables for the oneness. Yes, in Kumbakonam province we lionized our family day on 17th September 2015. With much gratitude, we all enshrouded our Provincialate. We felt a vibration of togetherness, laughter and smiles, everywhere.
After breakfast, sharply at 9.00a.m., we all gathered with one mind and heart to venerate our Mother Congregation. The Congregation flag was hoisted by our Very Rev. Mother General, Reginal, Mint Oath was taken by our sisters, we had the heavenly angel's choir to sing the Congregation song.
With God's presence in our midst, a tremendously pious adoration was conducted by our sisters. After a special tea break, once again we were one, for the Eucharistic solemnization. With abundant blessings we were recommended to think of our novitiate and the wheelchair to an extract. We felt a spiritual enlightenment among us, with fresh mind; we took a walk. For dinner we all were served a sumptuous meal.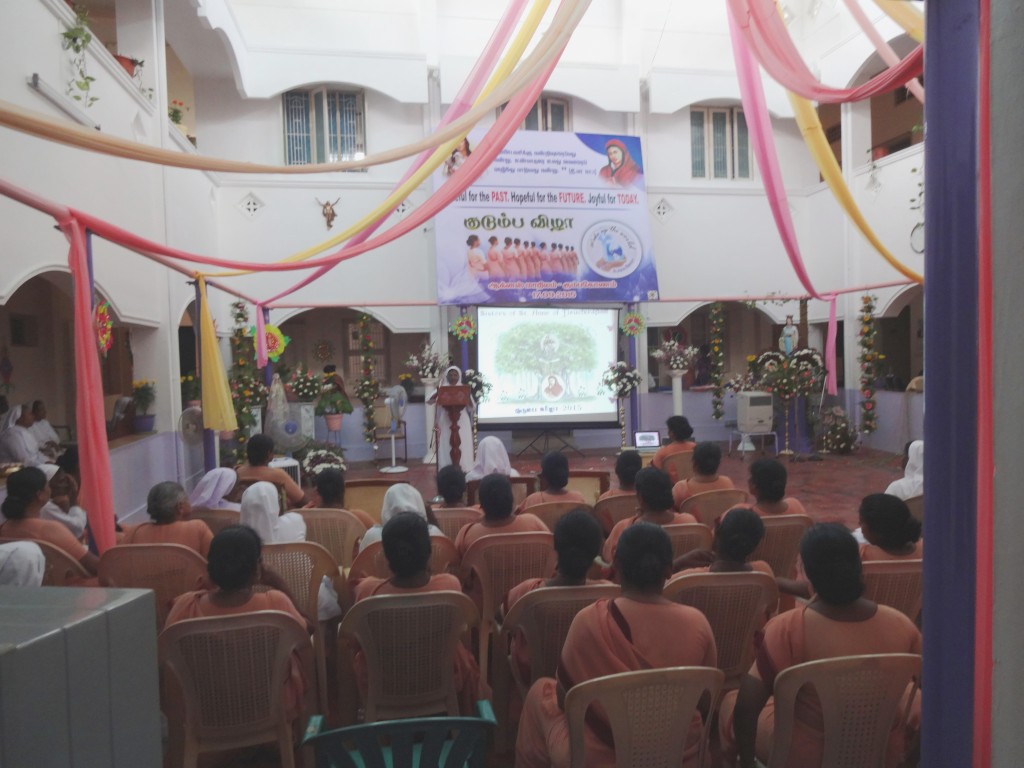 Again collectively we were present for the cultural events. Former Provincials were honored; to prove the ability selected sisters participated in a game, prizes given to the winners and gifts were distributed to all sisters. We listened to the thought-provoking ideas of our Mother General. With the Papal Anthem the day came to its close.
Our sincere thanks to our Provincial, Sr. Fatima and her team for all the exertion. It was really a day to awaken oneself.
It's good to give thanks to the Lord! (Psalm 92:1)