January 27, 2021
I will give thanks to you, Lord, with all my heart; I will tell of all your wonderful deeds. (Psalm 9:1)
We the Sisters of St.Anne are proud to celebrate the centenary celebration of two schools located in the interior villages near Trichy both were started in the year 1921. Most of our convents and institutions were built and developed for the welfare of the marginalized and poor villagers. Though we have various public welfare activities, we have more concentration on educating the poor children.
Sisters from Melapudur went and taught in both Uyakondan Thirumalai and Somarasampettai schools. In the beginning, the classes were taken under the trees and slowly a better teaching environment was developed. And the schools were upgraded to Middle school and Higher secondary respectively.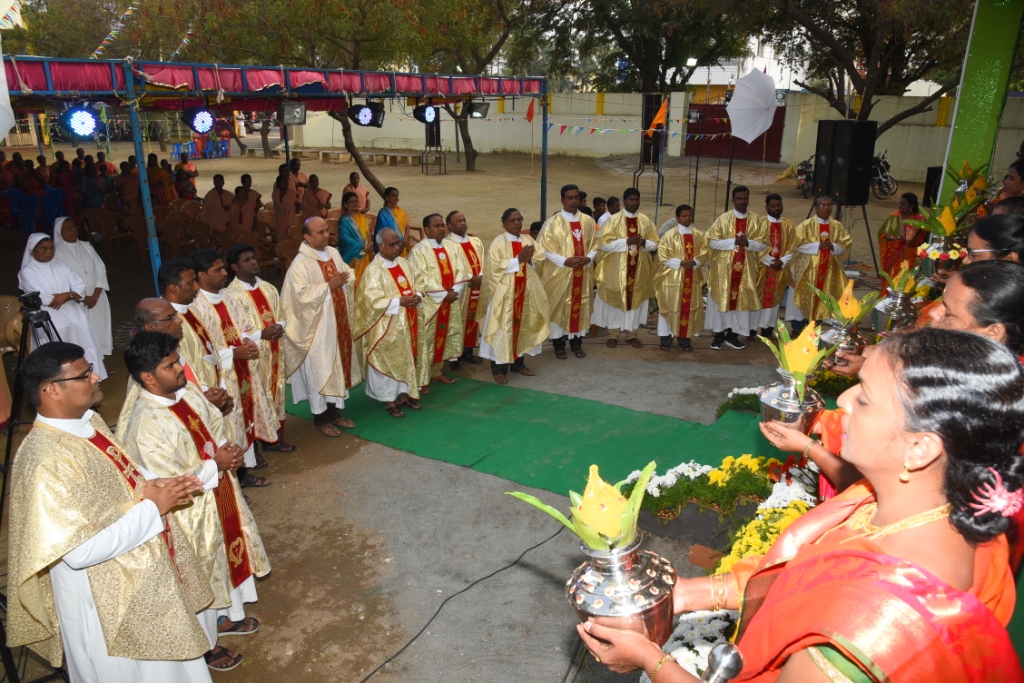 Uyakondan Thirumalai
Uyakondan Thirumalai RC Middle School has completed the life journey of one century.  As a mark of thanking the Lord Almighty on 27th January 2021, the Holy Mass was concelebrated by Fr. Joseph Charles, Parish Priest. Superior General Rev. Mother Reginal and her Councillors, Provincials and Sisters from nearby communities were joined together to share the blessings of this special occasion. The Guests were honoured after Holy Mass.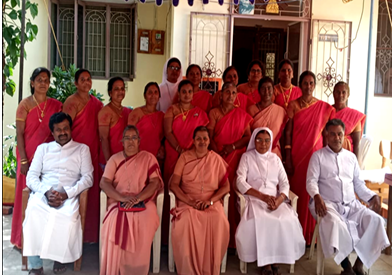 Sommarasampettai
On 28th January 2021, the entire campus both RC Primary and St. Joseph's Higher Secondary School were colourful and ready to welcome the guests for the special day. The Holy thanksgiving Mass was concelebrated by Fr. Jayaraj, Chancellor, Diocese of Tiruchirapalli. More than 20 Priests raised their hands to increase the blessings of the schools. Rev. Mother Reginal, Congregation Councillors, Provincials, Sisters from nearby communities and Local people were joined together and tripled the joy of this special occasion. The special cultural program by the students was richly appreciated.
Secretary General