October 10, 2015
A day of oneness with the Lord
My soul glorifies the Lord" (Luke 1/47)
Jubilee
As we travel in the year of consecrated life, through many ways, one more precious way opened to us on 10th October 2015. We the Sisters of Damian province of SAT, the youngest child of St. Anne's of Trichy celebrated it with great pleasure and gratitude for the providence of last 6 years.
We started our celebration with showers of blessings from heaven in the form of rain drops. Sr. Marykutty, Provincial delivered welcome speech and the chief guests were embraced by shawl. Sisters were seemed shining stars with brooches and they were kindled their hearts with the presence of Holy Spirit. Mother Reginal, Superior General, hoisted the congregation flag, which invited us to lead a holy life. While hoisting the flag we send our thoughts and seek blessings from God in the form of flying out balloons. The congregation anthem was sung by the sisters.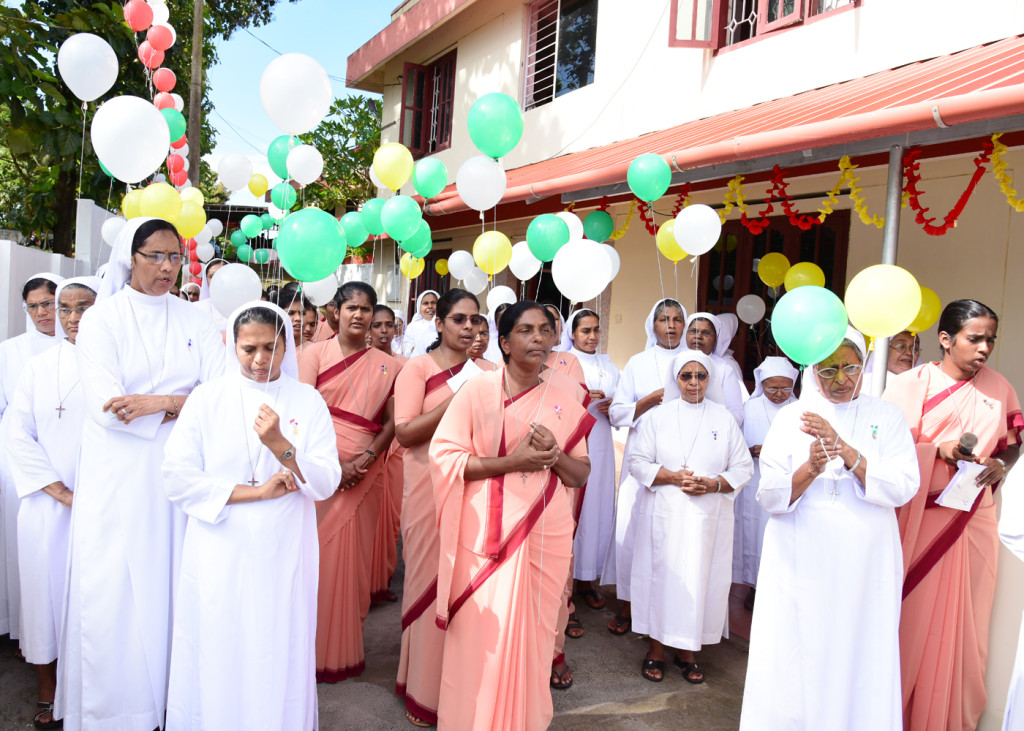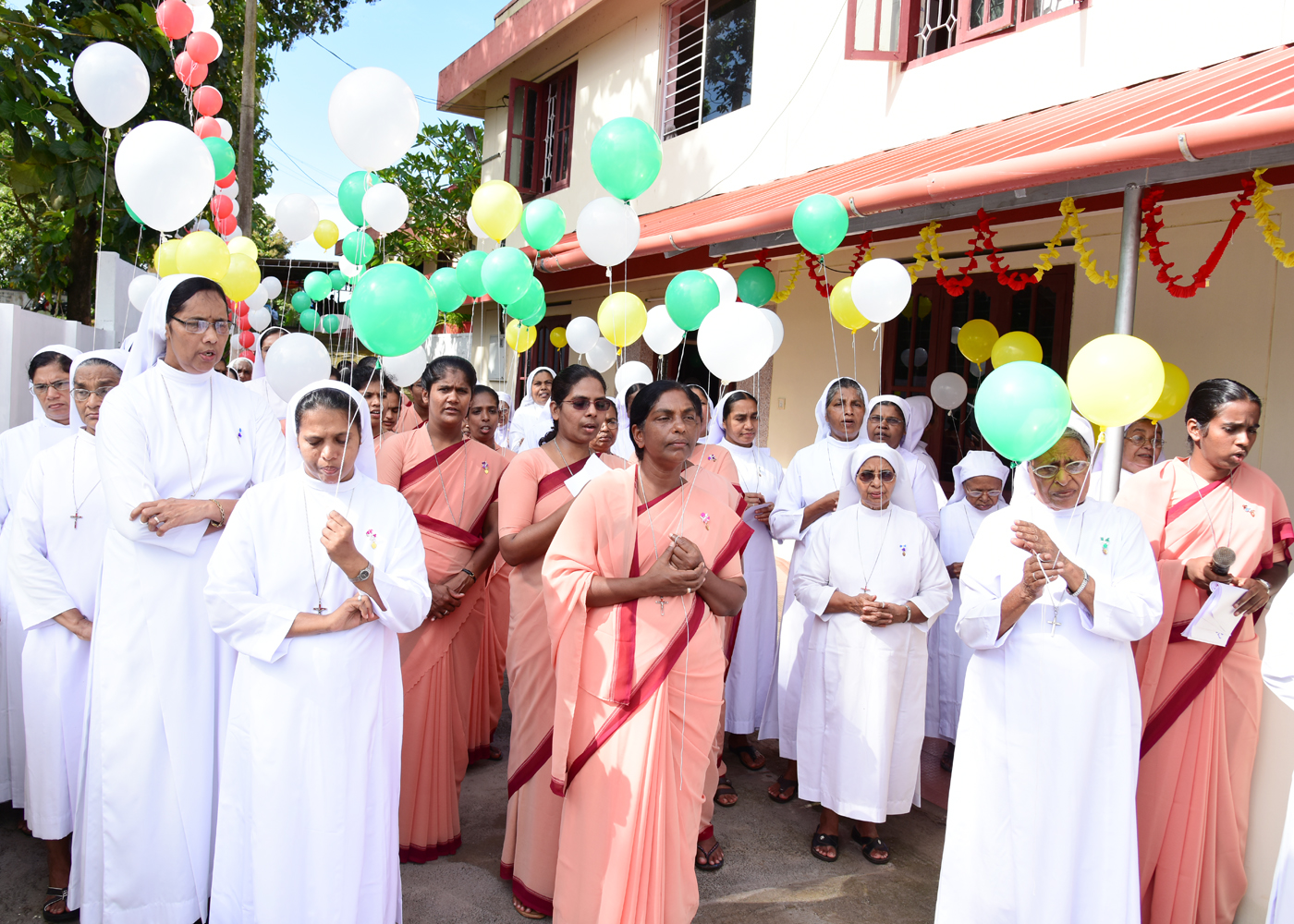 In one hour Eucharistic adoration we were abided in God's love, who has surrounded us with a protective screen. Holy mass celebrated by Msgr.Eugine perera, called us to do introspection into our life on the basis of charism. The heavy rain started from the holy mass and ended with holy mass. We realized the complete surrendering of every moment to God who is the source of happiness; the superstructure of our joy. The offertory was the perfect example of community spirit and commitment of each one of us.
A delicious meal and sharing the hearts multiplied our love. Cultural events and felicitations helped us to find out the stand where we are. The programme given by the sisters ˜ A Journey to the past" and PowerPoint presentation provoked nostalgic memories and hardships of the foundation of each community .The presidential speech given by Rev. Sr. Reginal, Superior General, gave a call to renew our consecrated life in various aspects as well as to find out and embrace the losting treasures. The presence of Rev. Sr. Willigise, Rev. Sr. Odilo Pushpam, Rev.Sr.Maria Alphonsal Rev. Sr. Pauline and sisters from Mudichur and Kodampakkam community coloured the celebration. Jesus, Mother Annamma and Robot presented gifts to all the communities. Sr. Mutharasi thanked everyone for their valuable presence.
Our family gathering invited us to beat our hearts with a divine rhythm and rooted the bond of union with soul that loves us (God) and learn the lessons from our Founder to be a wonderful instrument to wake up the world.