January 25, 2021
"How lovely is your dwelling place, O Lord!" (Ps 84:1)
25.01.2021 is the Historical and Auspicious day for the Azhagappapuram convent sisters and the entire Valan Province of SAT. Diamond Jubilee of Azhagappapuram convent and the inauguration of the Year of St. Joseph were combinedly celebrated in a magnificent way. As a mark of Jubilee year, the simple sisters were blessed with a new convent building after long awaiting.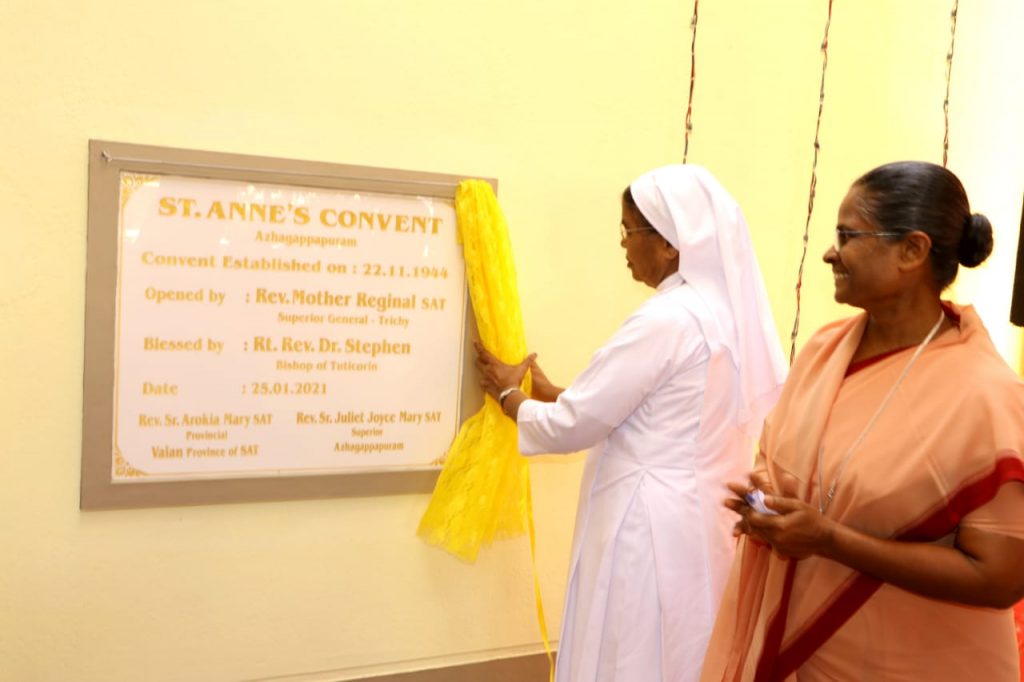 New Convent building work was started with the blessings of Almighty God on 21.02.2020. The first stone was laid by Rev. Mother Reginal, Superior General and the event was blessed by Rev. Fr. Nelson Paulraj, Parish Priest. Though the COVID 19 pandemic threatened society, the construction work completed miraculously.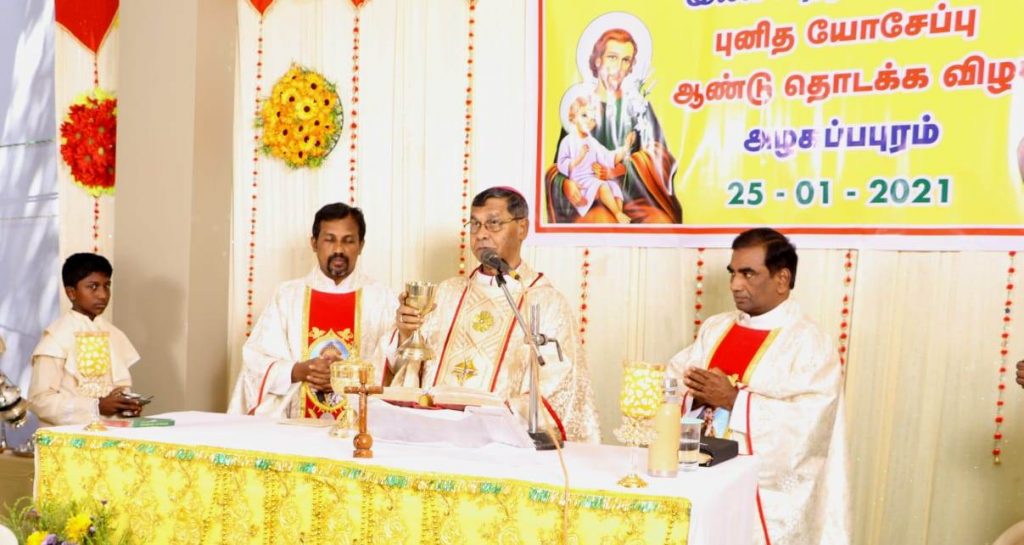 On 25.01.2021 the inauguration of St. Joseph's Year and the building blessing ceremony were held. The New convent building was opened by Rev. Mother Reginal, Superior General by unveiling the plaque and cutting the ribbon. Bishop Most. Rev. Dr. Stephen, Diocese of Tuticorin blessed the new building and offered thanksgiving Holy Mass. During Holy Mass Bishop launched the Year of St.Joseph with a special prayer. After the Eucharistic celebration Guests were honoured.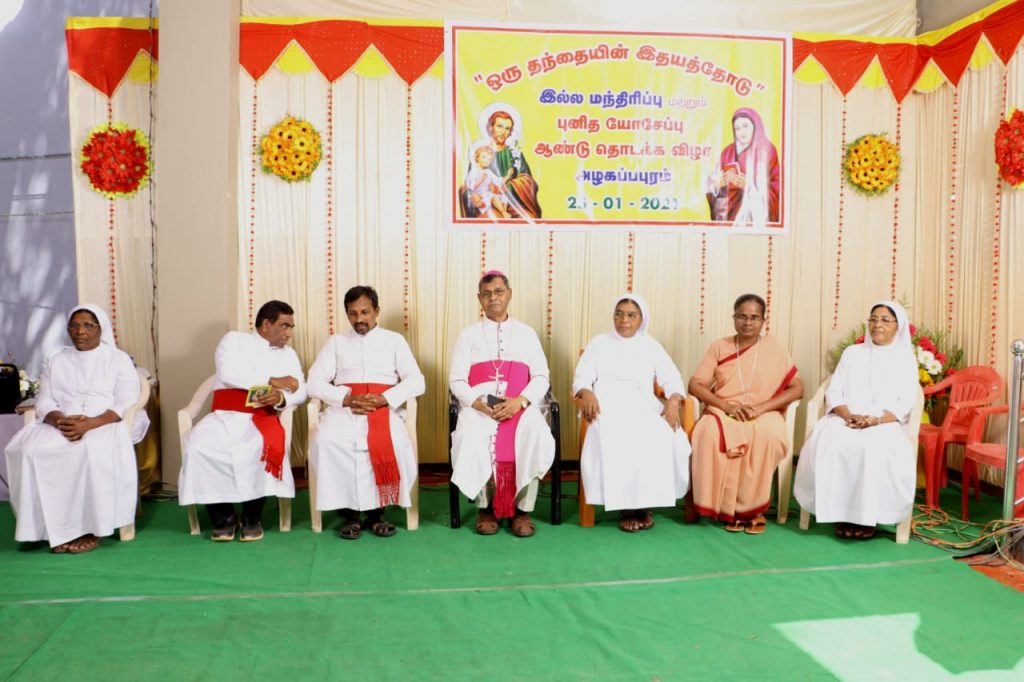 Secretary General