October 9, 2015
Golden Jubilee Celebration of Sr. Cleenius

Munneerpallam Aged Home has been vibrant with joy in the past one week to get ready for the golden jubilee celebration of Sr. Cleenius. On 9th October the jubilee celebration took place at 6:00 PM with a solemn Eucharistic celebration, concelebrated by three priests. The main celebrant of the mass, Fr. Vijai, was inspired to become a priest by the simple life and concern of Sr. Cleenius. During homily Fr. Vijai highlighted the fine qualities of the jubilee celebrant: she led a simple life; she worked hard within the four walls of candle preparation room; sister went out among the people and lighted many people during her service in Trichy; she sowed the seed of vocation in me and through sister's encouraging words only I became a priest; sister helped many families through her prayers and consoling words.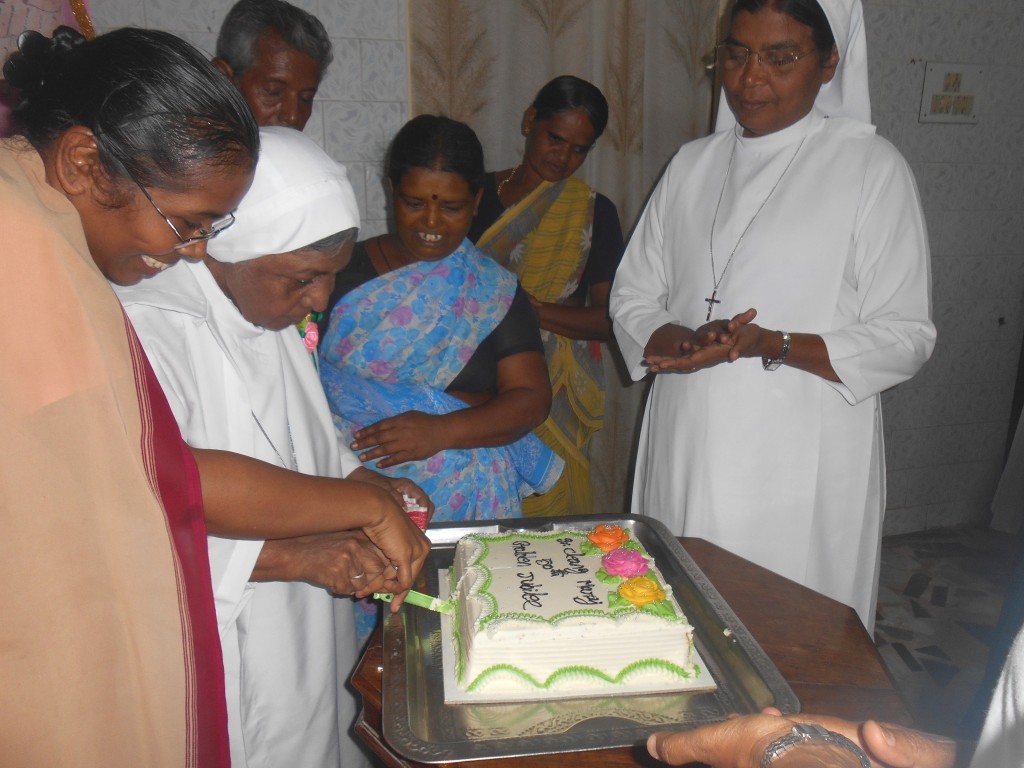 Mother Reginal, our Mother General, Sr. Anita, Secretary General, Sr. Agnes, General Procurator, Sr. Yesu Thangam, Provincial, Sr. Joan of Arc, Province Secretary, Sr. Violet, Province Procurator, sisters from Palayamkottai houses, and more than 40 members from Sr. Cleenius family were present in the Eucharistic celebration. A sumptuous dinner was served after the mass.