July 6, 2017
Infant Jesus Retreat House ( 06.07.2017 )
The House warming function of the newly constructed Infant Jesus Retreat House was held on 6th July, 2017. Rev. Mother Reginal SAT, the Superior General planted a banyan sapling in front of the Retreat House. After the Holy Spirit song, Mother Reginal cut the ribbon and opened the building. Rev. Fr. John Ronkali OSM, Rev. Mother Reginal, Rev. Sr. Susai Mary SAT, the Provincial of the Joachim Province of SAT and the constructors lighted the Kuthuvilakku.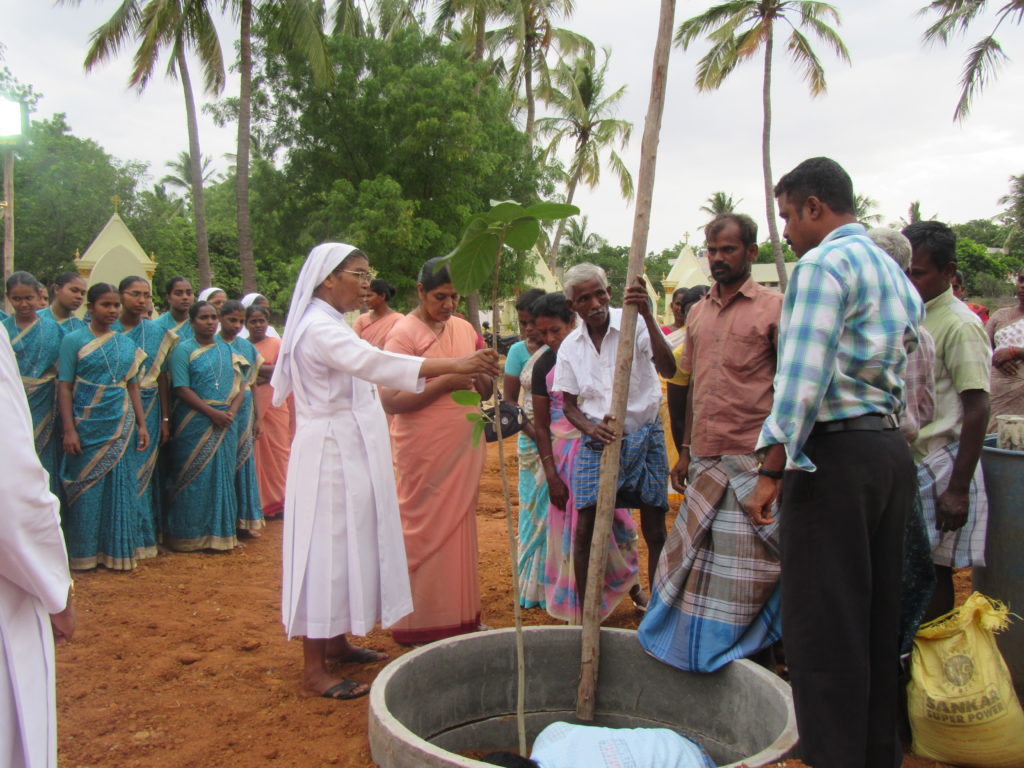 Rev. Fr. John Ronkali, OSM conducted the house warming ceremony and blessed the building with holy water. After the blessing ceremony, Rev. Fr. John Ronkali and Rev. Fr. Domnic celebrated the Holy Eucharist. The Mass ended with the Novena of Infant Jesus. Sisters from Melapudhur and nearby houses participated in the event. At last dinner was provided to all the sisters and the workers who attended this function.
There is no doubt that the Retreat House will quench the spiritual thirst of the priests, religious and people who come here for spiritual animation programmes. All are cordially invited here to renew and deepen your spiritual life.
Sr. Arul Anitha
Secretary General