May 29, 2023
Every House is Built By Someone But The Builder of All Things Is God. – Hebrews 3:4
The sisters in Sevanagar are serving the poor and marginalized for more than 27 years. The sisters were residing in a small house and dreamt of a home with the necessary facilities. Their dream came true with the acceptance of Superior General Rev. Sr. Reginal and the team and with the financial support of Provincial Superior Sr. Plasilda and the team.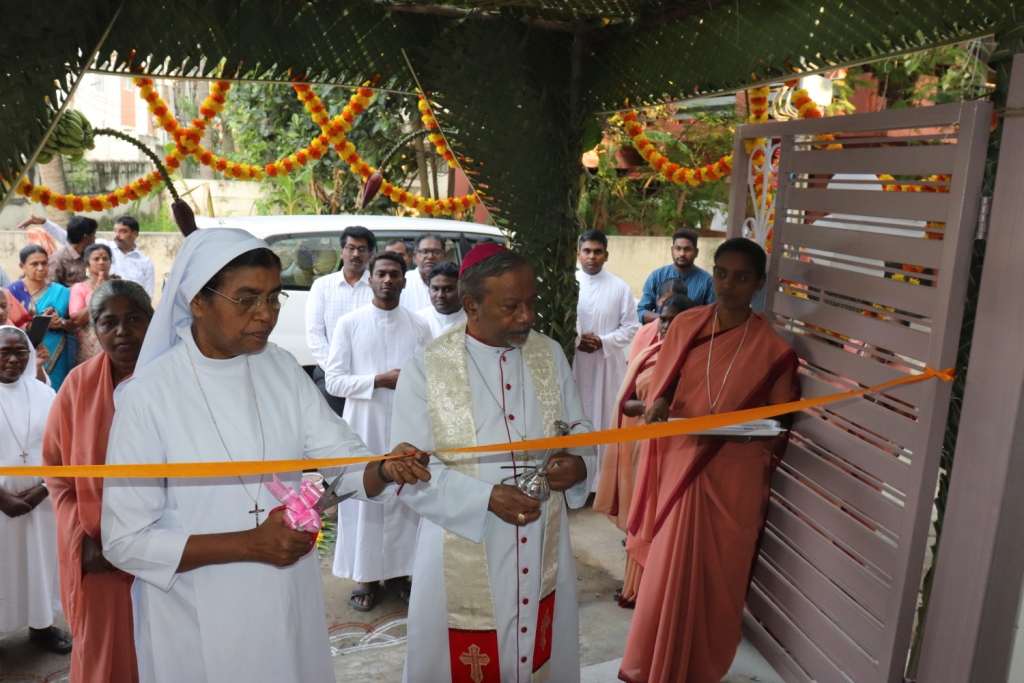 On 29.05.2023 the new building was blessed by Most Rev Dr. Peter Machado, Archbishop of Bangalore, and opened by Rev. Sr.Reginal, Superior General. The lamp was ignited by the Archbishop, Superior General, Provincial, Er Vijay, and Rev. Sr. Christy, the local superior. The Eucharistic celebration was concelebrated by the Archbishop with five more Priests. Before Gloria, the Archbishop blessed the new Chapel and the new Altar.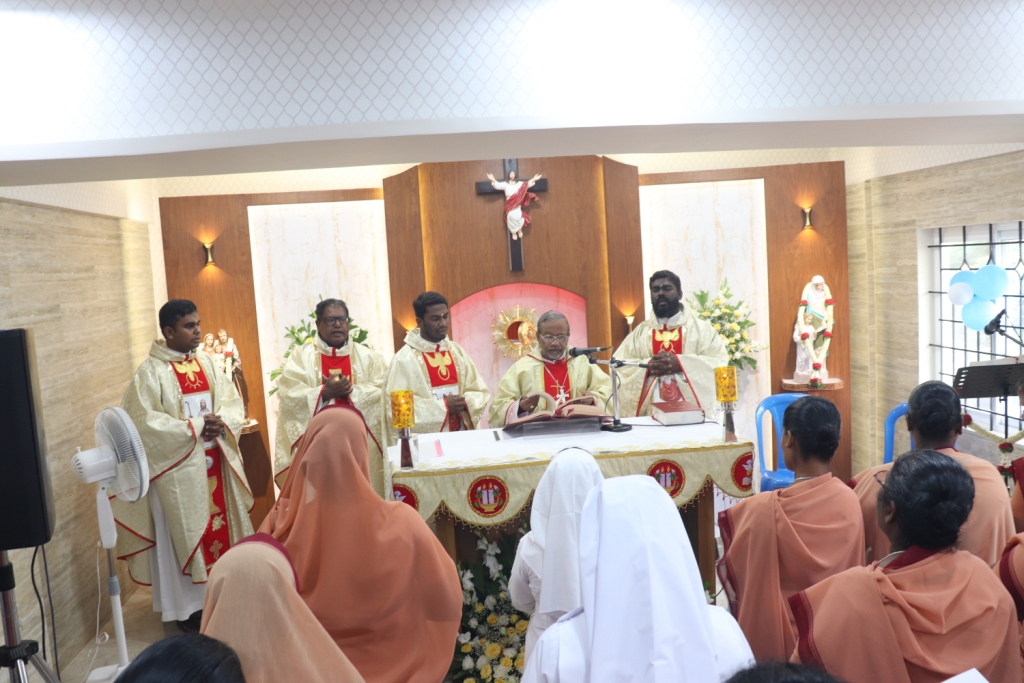 During the sermon the Archbishop mentioned that This community's contribution towards the needy around this place is notable, they are helping the poor children around to study in their Creche, visiting sick people, and doing charity work for all who were in need irrespective of religion, caste, creed, and color. The same is expected in the days to come.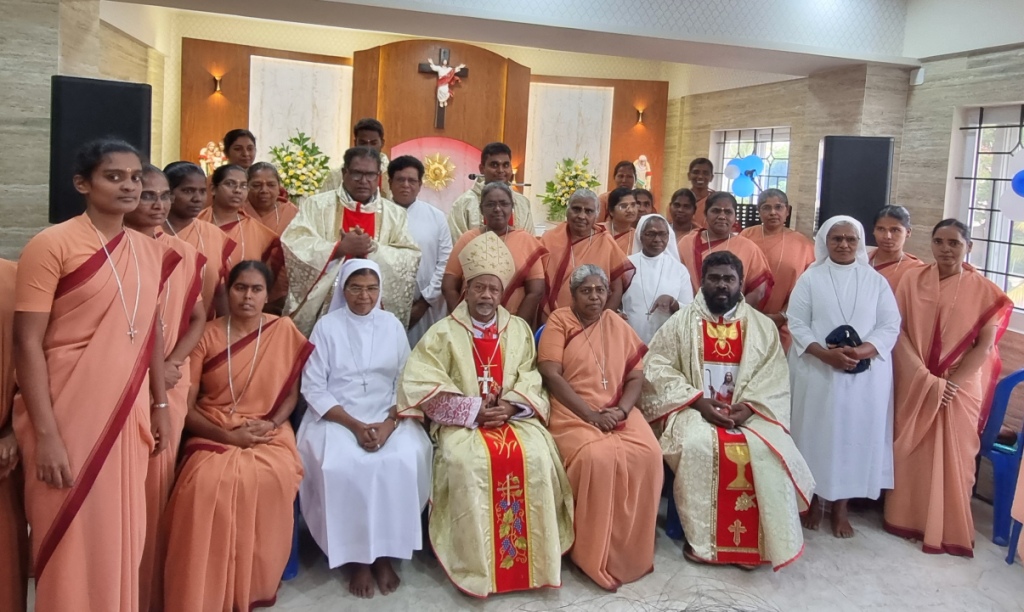 After the Holy Communion the Archbishop blessed the new Tabernacle and installed the Blessed Sacrament and the choir enchanted the Tantum ergo followed by the new statues that were blessed by the Archbishop. Finally, Rev Sr. Christy rendered a vote of thanks and felicitated everyone on behalf of the Congregation.
Secretary General