June 13, 2019
"For I was hungry and you gave me something to eat, I was thirsty and you gave me something to drink, I was a stranger and you invited me in." – Matthew 25:35
We sisters of St. Anne, Tiruchirapalli started our convent at Irungalur in the year 1980. We started our journey with education and health care ministries, but slowly it expanded in the different directions of caring the disabled children both mental and physical and giving life care to the abandoned elderly women.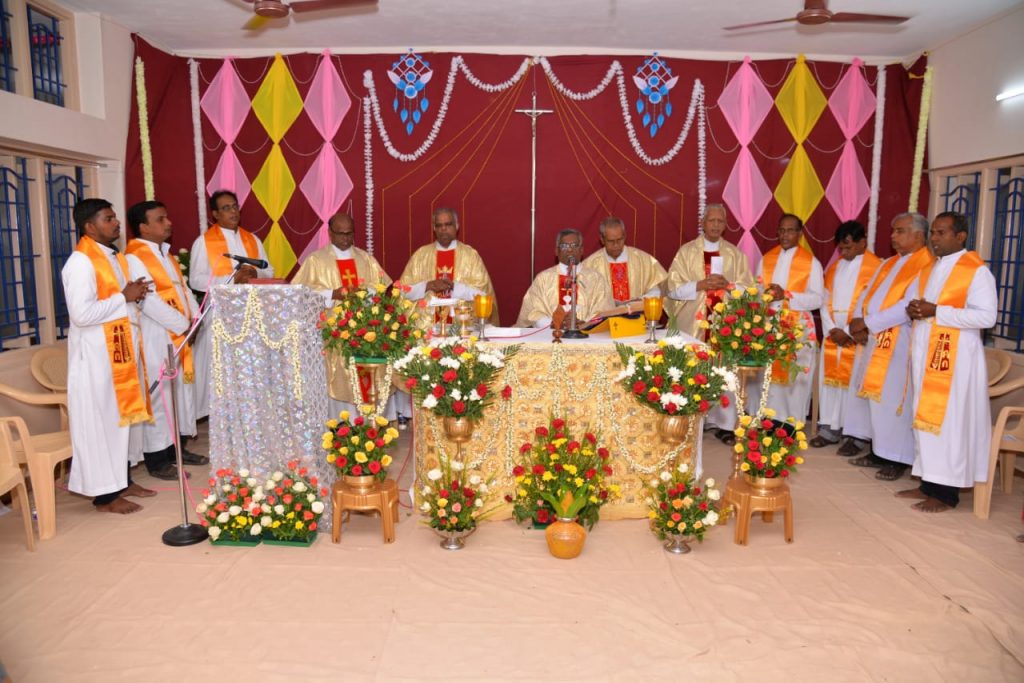 We had a long term dream to build a new home for the aged. The dream came to real by the grace of God on 13.06.2019. The new building was opened by the Rev. Mother Reginal (Superior General) and blessed by Rev. Fr. Amirtha Samy, Vicar General, Kumbakonam Dioceses in the presence of Rev. Sr. Maria Shaya Thamizharasi, Provincial Superior, Agnes Province of SAT, Kumbakonam.
Those who give to the poor will lack nothing. – Proverbs 28:27
By
Secretary General