April 24, 2023
A new school building with eight classrooms at Regina Celi Primary School laid the foundation stone on 06.07.2022. The work was completed in ten months and it looked like a place to the amazement. This is the result of the prayers of all the Sisters residing in this convent, teachers, and students. The earnest efforts of our Provincial Superior of Ages Province Rev.Sr. Maria Sahaya Tamilarasi, with the generous cooperation, and financial support of our Superior General Rev. Sr. Reginal this dream came true.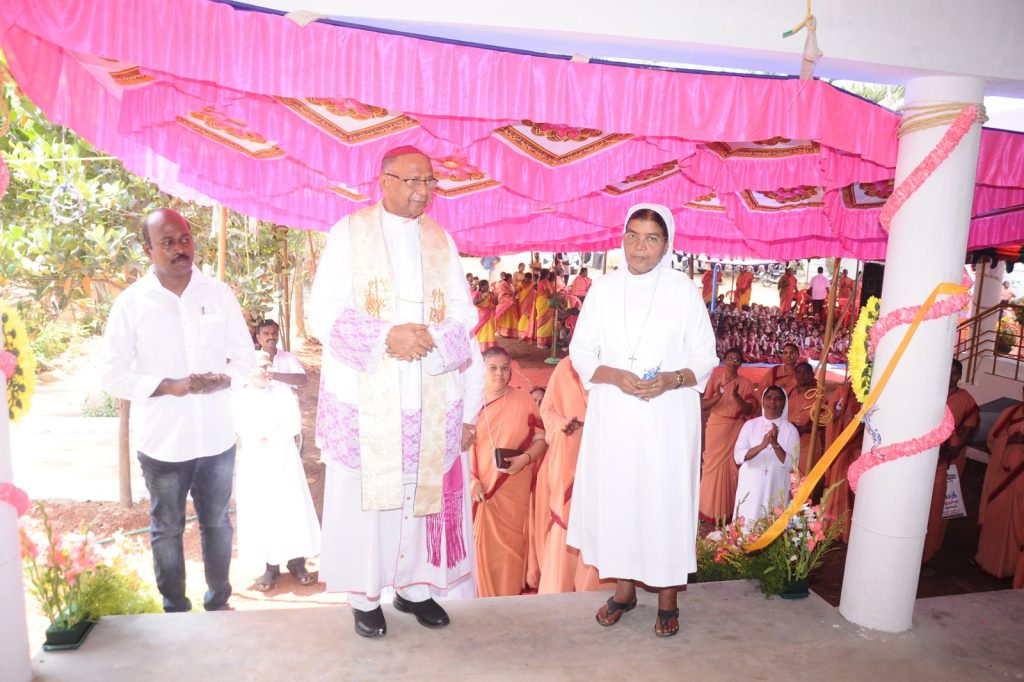 On 21.04.2023 Rev. Sr. Reginal, our Superior General of our mother Congregation graced us with the inauguration of the new building, Our Provincial Superior added beauty to the inscription by unveiling it. The building was sanctified with the consecrated prayer of the Bishop. Bishop Rev. Dr. Devadoss Ambrose, Apostolic Administrator Rev. Fr. L. Sahayaraj, and nine more special invitees ignited the lamp. The Holy Eucharist was concelebrated and the entire campus was filled by the grace of God the Almighty.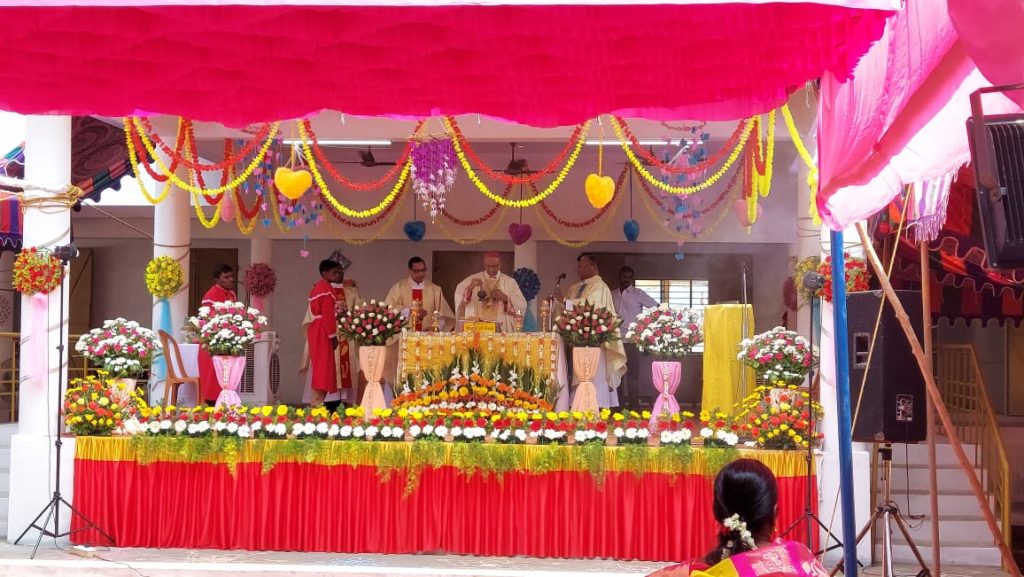 The Artistic programs started with a welcome dance, the headmistress of the school Rev. Sr. Lotus Rajathi welcomed everyone and honoured them with shawls, and gave them special gifts. A school that nurtures knowledge and piety. A school that fosters virtues, it was heartwarming when our Bishop shared his blessing and blossoming memories of Ammapet as Regina Celi primary school. The way students performed a beautiful dance as a way of thanking god for the new building impressed everyone.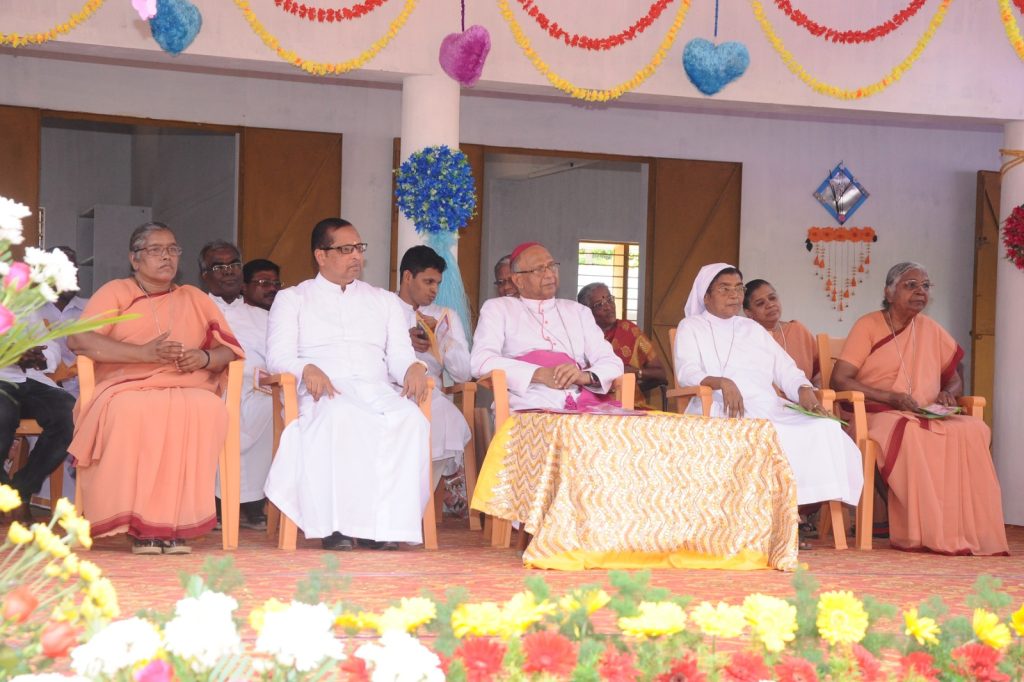 Secretary General