October 29, 2022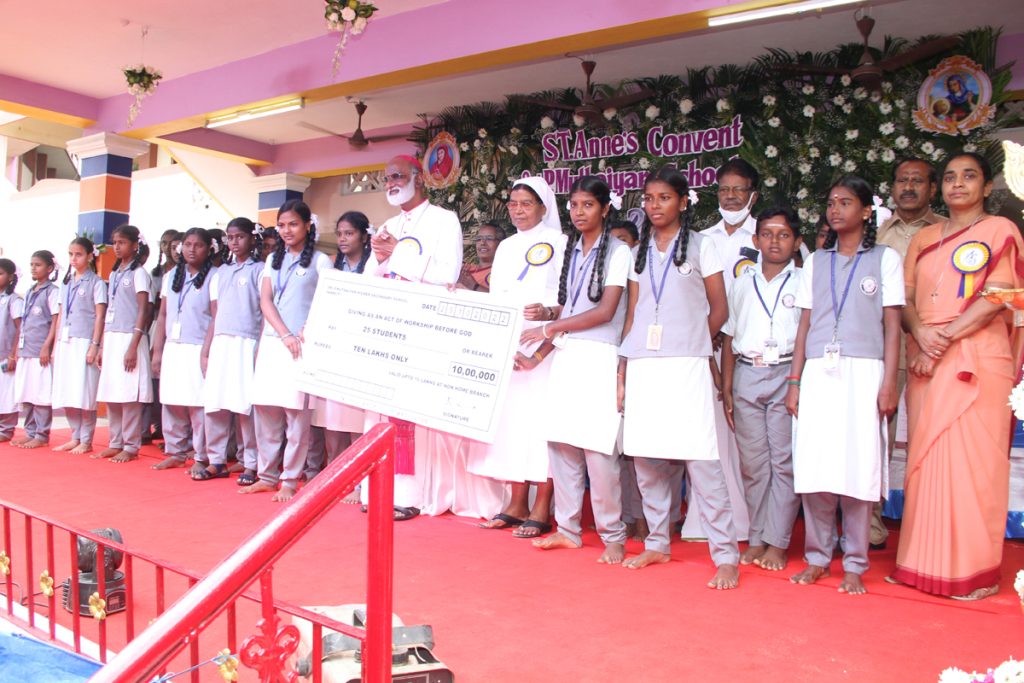 Education gives transformation in the personality and sharpens the intelligence. Through the ministry of education, we the sisters of St. Anne of Trichy create a holistic character to renovate society since 1887. To add a feather to this wing, in 1997 our Congregation purchased Sri.P.Muthaiyar Middle School in Panruti, from Muthaiyar's family, with 600 children and 58 teaching staff. Now by the grace of God, students' strength has been raised to 4210 and150 teaching staff. Through this school, thousands of families have incurred life. Almighty God blessed us to live the values of the Gospel, and proclaim the good news to the downtrodden amoung non-Christian society for the past 25 years.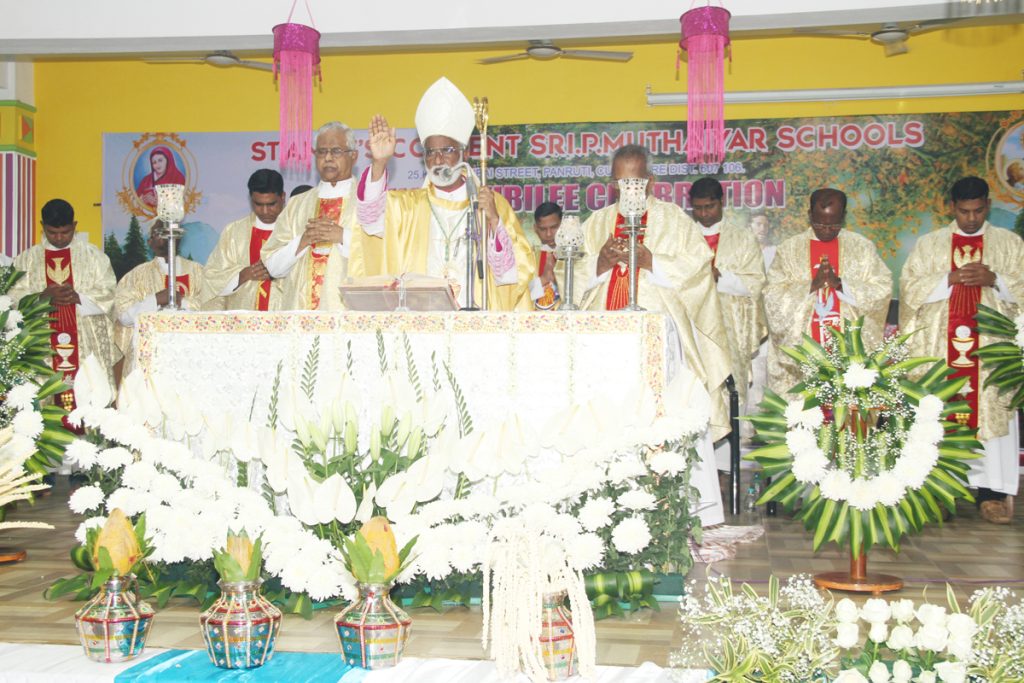 As fruit of our sevice at Panruti St.Anne's Convent, Sri.P.Muthaiyar Schools celebrated Silver Jubliee on 29th Oct 2022. Most Rev.Dr.Francis Kalist, Archbishop of Pondicherry- Cuddalore offered the holy mass along with ten more Fathers. Our Mother General Rev.Mother Reginal was the Chief Guest, released Jubliee Souvenir.

To make the event a memorable one, we selected twenty-five orphan students for free education. Former Superior Generals, Provincials, Headmistresses, Retired teachers and those who completed twenty-five years of service in our school were honoured. The celebration was much colourful because of our students' cultural events. Sisters and well-wishers joined us to make the celebration remarkable.

Secretary General