October 19, 2021
"I am the life, the truth and the way." (John.14:6).
They have started their religious life as a sister in the family of Trichy St. Anne's (SAT) in the year 1996. They were blessed by the Holy Spirit to live a life for the Poor following the footsteps of Servant of Mother Annammal. Due to the second wave of Covid 19, the silver Jubilee celebration was postponed to October 2021.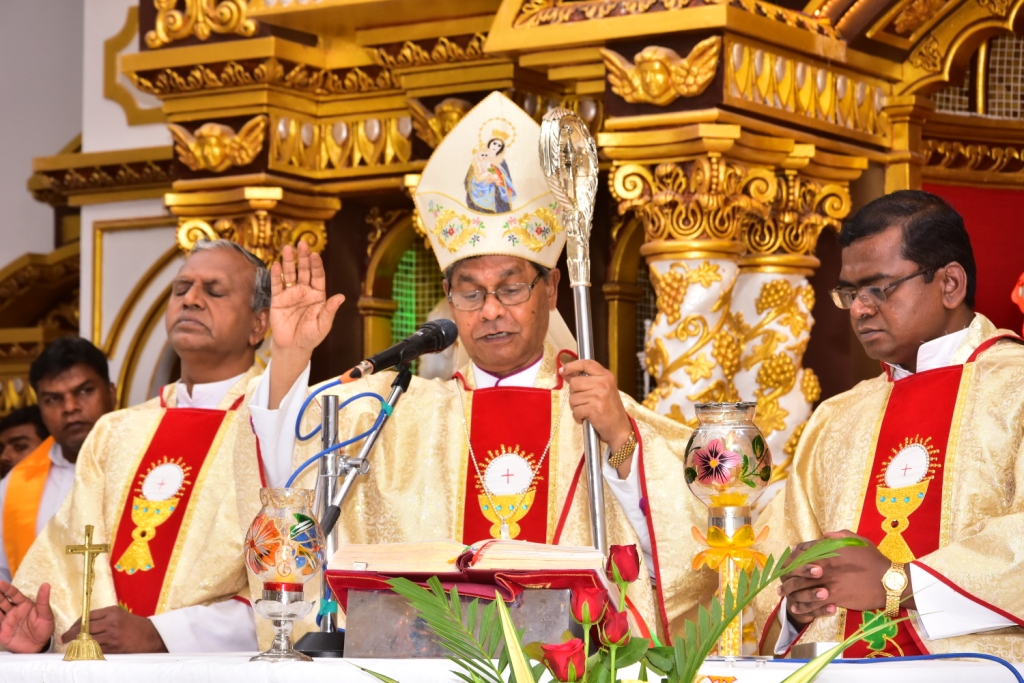 God is always at the correct time. Yes, He proved again in the life of our Jubilarians. The silver Jubilee celebration was held in the newly renovated Church of St.Theresa at Crawford. The thanksgiving Holy Mass was concelebrated on 19.10.2020 by Most. Rev. Dr. Stephen, Bishop of Tuticorin.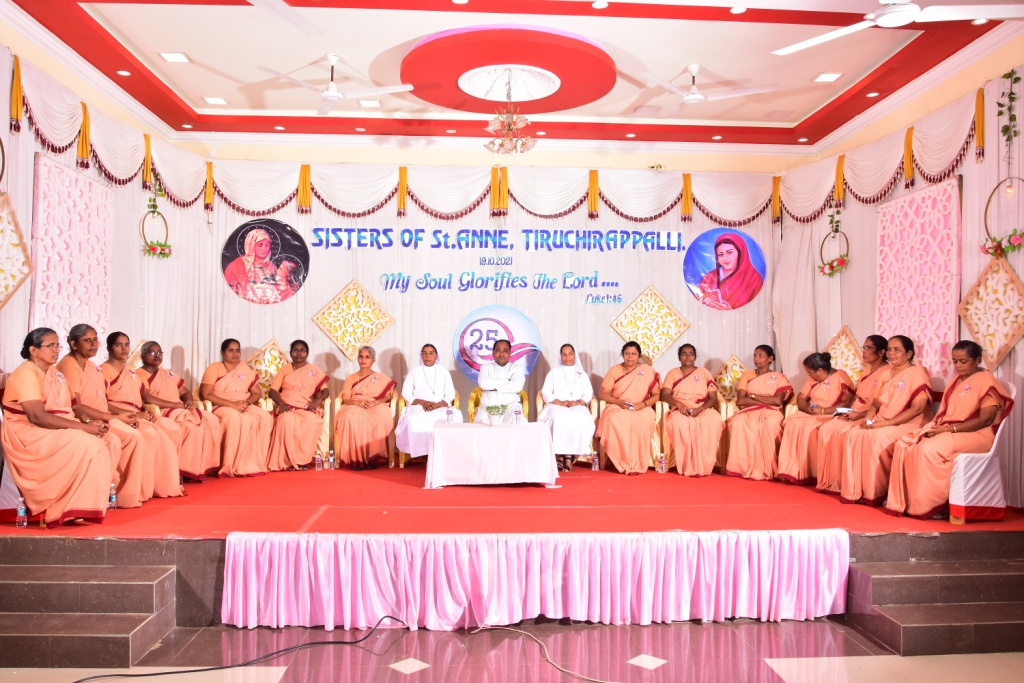 Superior General Rev. Sr. Reginal SAT, General Councillors, Provincials, Sisters from nearby Communities, Formees, family members and friends of our Jubilarians participated with much joy and grateful heart. Following the Eucharistic celebration, there was a small felicitation function for the Jubilarians. It was indeed a day of gratitude, praise and glory to God for the 25 years of journeying in the Lord's vineyard.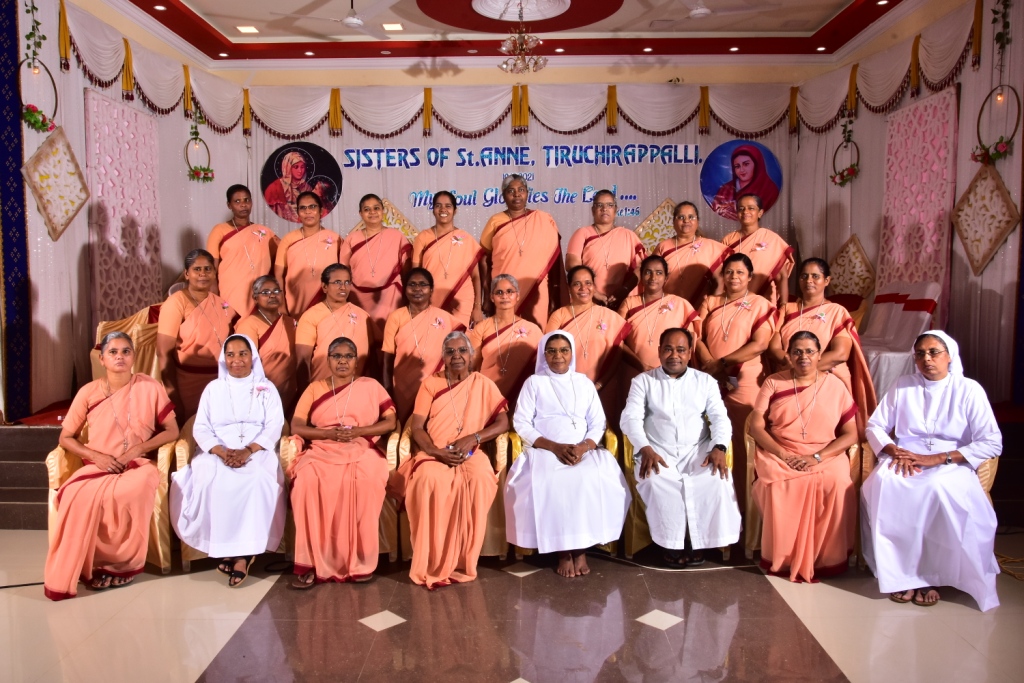 Secretary General