September 19, 2019
We the Sisters of St. Anne of Tiruchirapalli work for the specially-abled from the inception of our Congregation. General Chapter 18 of our Congregation decided to celebrate the year 2019-2020 as a year of Differently abled. The reasons for the celebration are to create awareness about the special Children and to honour the sisters those who work in this ministry. The inaugural function was held in Anbagam, Madurai.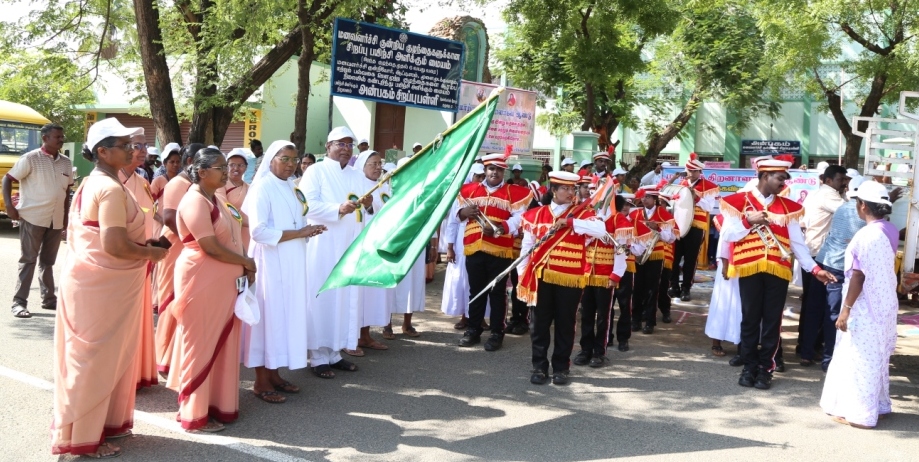 On 22, September 2019 the function started with the Awareness Rally from Anbagam special School, Madurai. In the presence of Rev.Sr.Reginal SAT, Superior General, Rev. Fr. Madurai Anand waved the flag to start the rally. Special children different School, teachers and the sisters walked on the streets to create awareness to the society.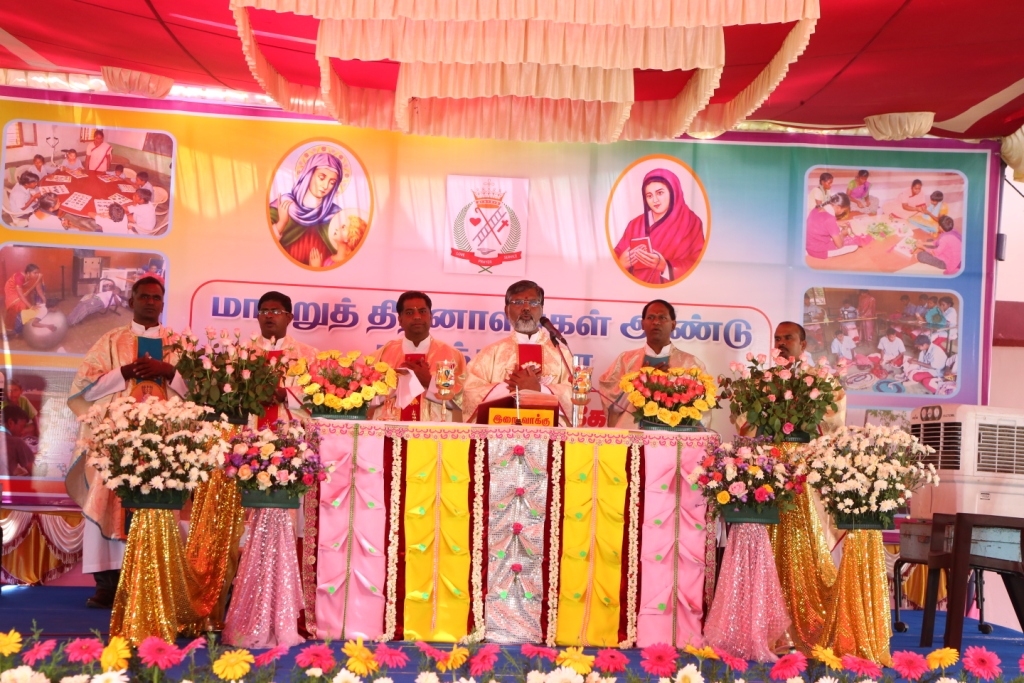 The Holy thanksgiving mass was concelebrated by Rev. Fr.Jayaraj, Vicar General Arch Diocese, Madurai and followed by the inaugural function. The Superior General, General Councilors and the Provincials shared their presence to encourage the special children. The inaugural function was ended with colourful cultural activities.
By
Secretary General