December 16, 2019
"Make level paths for your feet," so that the lame may not be disabled, but rather healed.'' Hebrews 12:13
Sports and Cultural competition was the second important event of the Year of Differently Abled. It was conducted amoung the14 special schools run by the SAT Sisters on 16.12.2019 at Jayaraj Annapackiam College for Women, Periyakulam. In the beginning, a wonderful March past was performed by the special children and they paid homage to the Chief Guest Rev. Mother Reginal, Superior General and all other Guests of honour. The special sports meet torch was lighted by the World special Olympic winners from our special schools. Various sports were conducted by the staff and students of JAC, special children have enjoyed the whole session and participated with enthusiasm.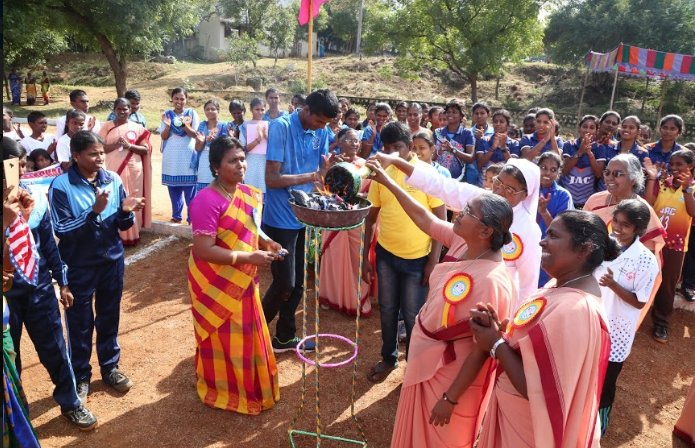 In the afternoon different stages of college were occupied by the special children and the entire campus filled by clapping sounds. It is again proved that, for those with a disability, the trust that God has placed upon them to bear this affliction is astounding. They were not chosen to be less than anyone. They were chosen to be stronger, braver, and, most likely, a little more compassionate than most of the world.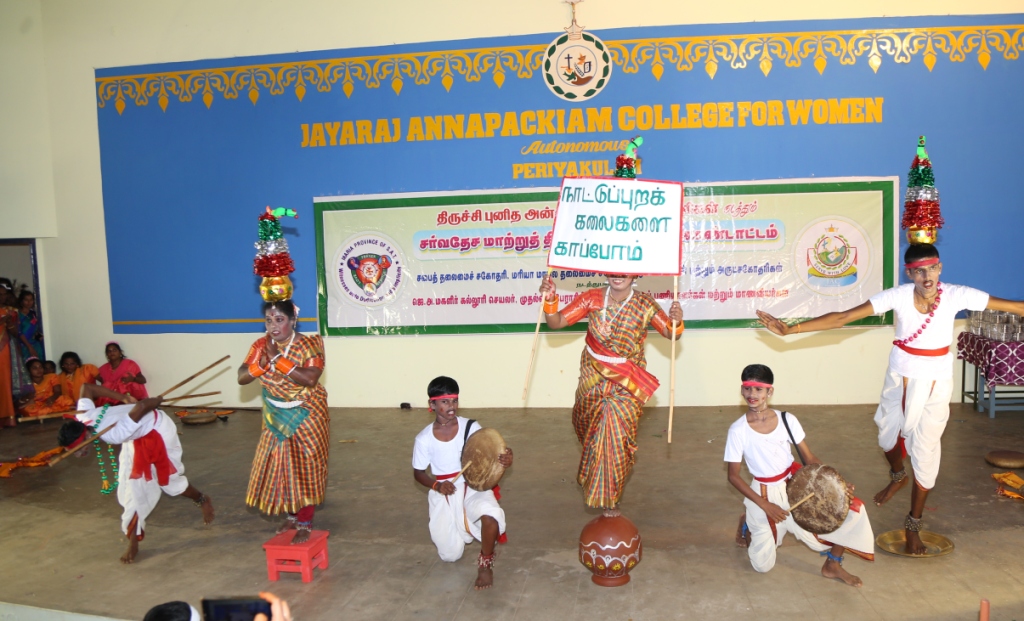 The special meet was concluded with felicitating function. Mr. Hemanth, Director JAC Group of Institution and Mrs. Sakunthala DRO Theni District were the Guests of honour. The sisters who have been serving for the differently abled were honoured and winners of different competitions received their prizes. The overall champion was the ARCH special school, Palayamkottai.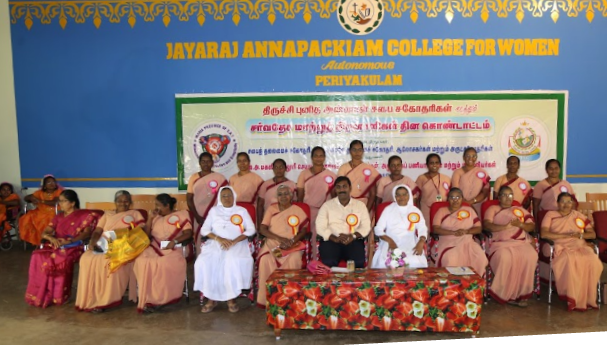 Secretary General